Textbook of Neonatal Resuscitation, 8/e [성보의학서적 신간의학도서 목록]
의학서적 온라인 할인서점 성보의학서적의 신간도서 안내입니다.
의학서적 전문서점 "성보의학서적"에서 추천하는 신간도서입니다.
▼ 위 도서명 또는 도서사진을 클릭하시면 저희 "성보의학서적_홈페이지"에서 가격등 도서에 관한, 자세한 정보를 보실수 있습니다.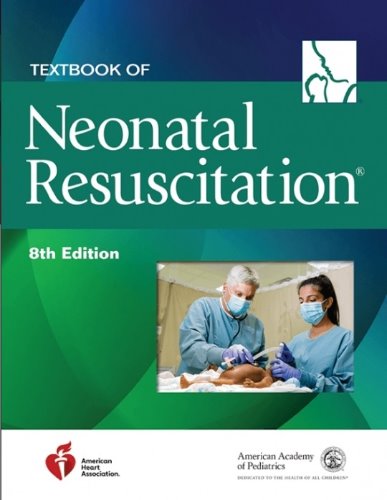 상품명: Textbook of Neonatal Resuscitation, 8/e
정 가: 95,000원
판매가: 85,000원
적립금: 1,700원 (2%)
저 자: American Academy of Pediatrics
출판사: AAP
ISBN : 9781610025249
출판일: 2021.07
판 형: Softcover
판 수: 8/e
면 수: 350 page
상품상세정보
의학서적전문 "성보의학서적"의 신간의학도서입니다.
The NRP, 8th Edition, introduces a new educational methodology to better meet the needs of health care professionals who manage the newly born baby.
NRP Essentials and NRP Advanced
The NRP Steering Committee made the decision to offer 2 course options so that the NRP providers could excel in the course material most relevant to their role and personnel resources during newborn resuscitation.
New in the 8th edition:
Key Points

at the beginning of each lesson.

Quick response (QR) codes

that enable the reader to view short videos about the topic on their mobile device.

Lesson Review Questions

grouped together at the end of each lesson.

Quality Improvement Opportunities

and Frequently Asked Questions in each lesson.

New sections in Lesson 10

(Special Considerations) about resuscitation of the newborn with a myelomeningocele or an abdominal wall defect.

Three Supplemental Lessons

(Improving Resuscitation Team Performance, Resuscitation Outside the Delivery Room, and Bringing Quality Improvement to Your Resuscitation Team) that all NRP users to enhance their resuscitation knowledge and performance.

기타 의학도서에 관련된 문의사항은 고객센터(02-854-2738) 또는 저희 성보의학서적 홈페이지내 도서문의 게시판에 문의바랍니다.
감사합니다.

성보의학서적 "https://www.medcore.kr